You may have already seen
this picture
, but it is great, and so worth repeating.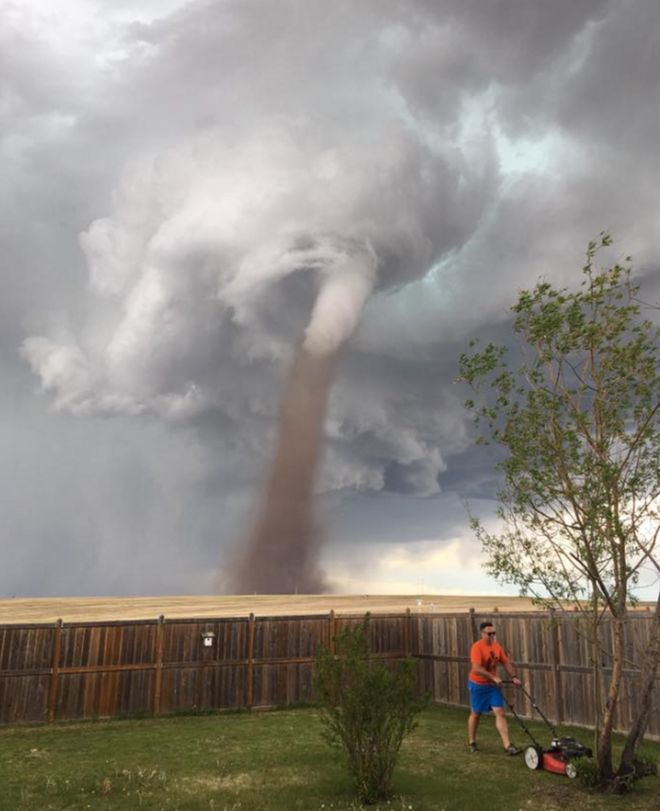 Theunis Wessels is shown calmly mowing his lawn in Three Hills, Alberta, a small town just northeast of Calgary, as a humdinger of a tornado apparently races towards him (it actually moved east, away from Mr. Wessels' house and lawn, and was actually about 2km distant at the time of the picture, further away than it seems).
An instant classic of contemporary photography, and proof that Western Canadians are cool and macho (and nuts!).